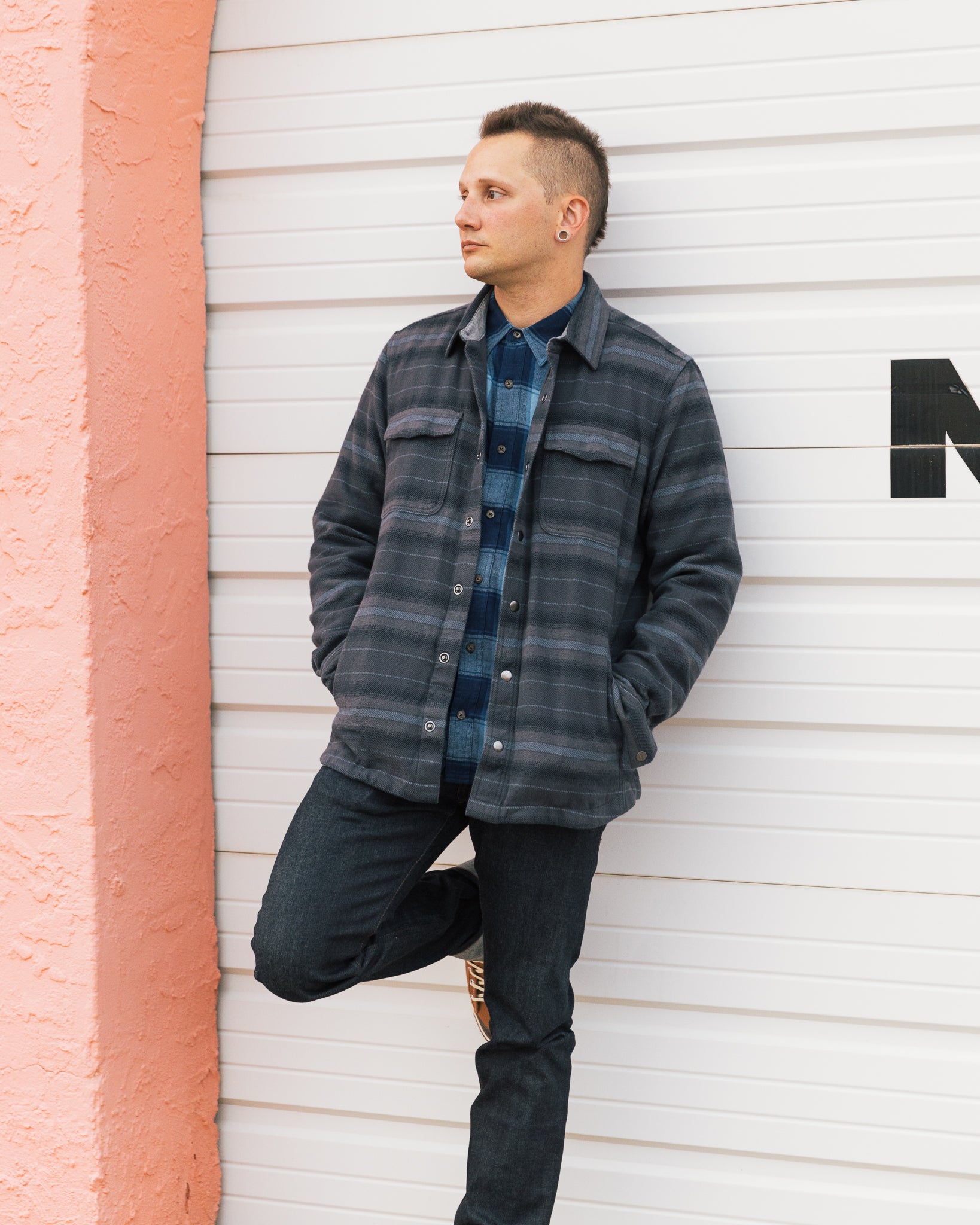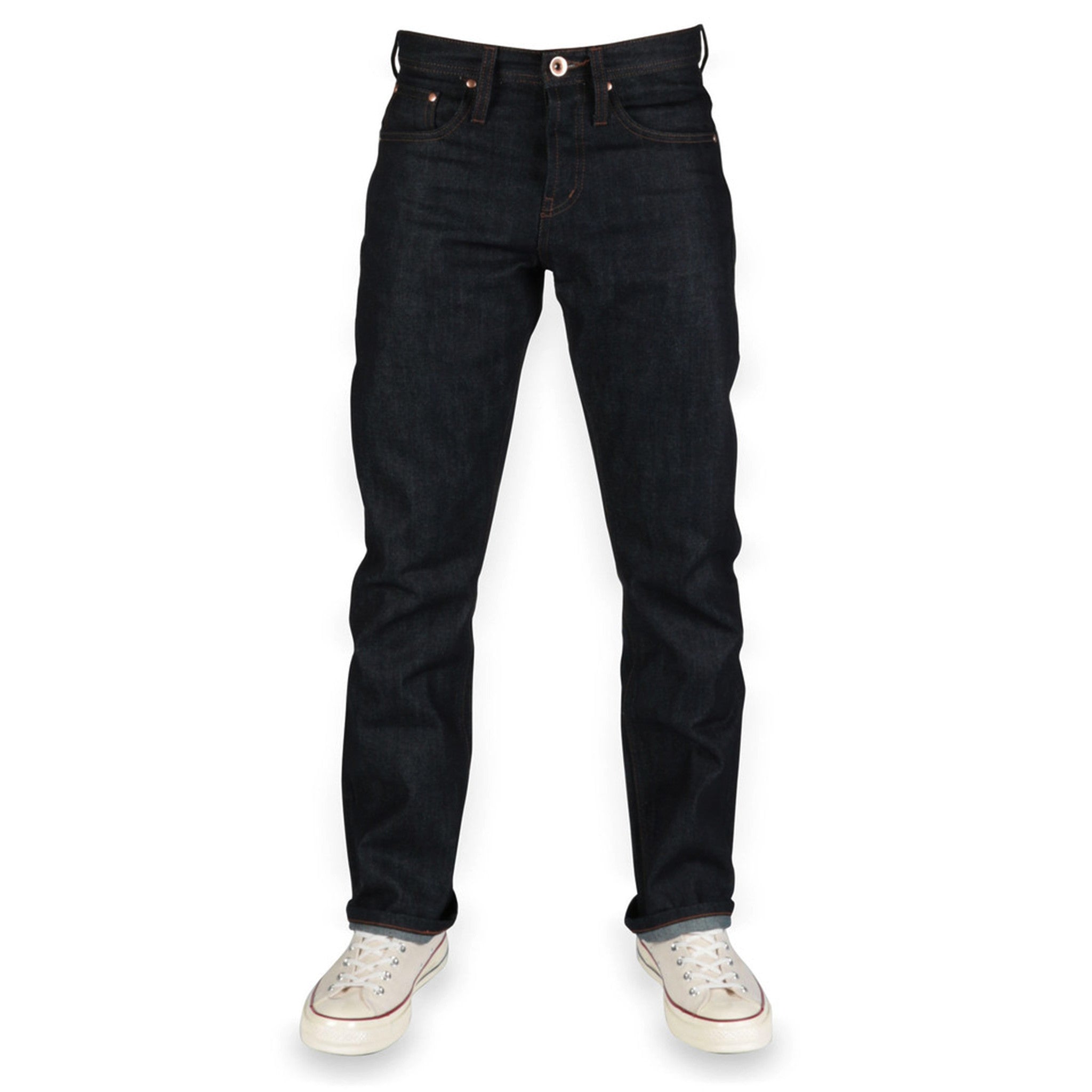 Unbranded Brand- UB301 Straight Fit 14.5oz Indigo Selvedge
The UB301 is our slim fit. Slim and straight, but not relaxed. Made from 100% cotton sanforized 14.5oz Japanese rope dyed indigo selvedge raw denim. Featuring a button fly, hidden rivets, chain stitched hem and leather patch.
14.5oz Japanese raw sanforized selvedge denim
Rope dyed indigo 
5 pocket, button fly closure
Hidden selvedge coin pocket detail
Hidden rivets
Blue ear selvedge
34" inseam (Shop tailor will hem to your correct inseam)
Genuine leather patch
100% cotton
Made in Macau
We generally recommend you buy your normal jean size for a regular fit or size up for a more relaxed fit.
| | | | | | | | | | | | |
| --- | --- | --- | --- | --- | --- | --- | --- | --- | --- | --- | --- |
| TAG SIZE | 28 | 29 | 30 | 31 | 32 | 33 | 34 | 36 | 38 | 40 | 42 |
| WAIST | 29 | 30 | 31 | 32 | 33 | 34 | 35 | 37 | 39 | 41 | 43 |
| FRONT RISE | 9.75 | 9.75 | 10 | 10 | 10.25 | 10.25 | 10.5 | 11 | 11.75 | 12 | 12.25 |
| UPPER THIGH | 10.75 | 11 | 11.5 | 11.5 | 11.75 | 11.75 | 11.75 | 12.5 | 13 | 13.5 | 14 |
| KNEE | 7.8 | 8.1 | 8.2 | 8.4 | 8.6 | 8.9 | 8.9 | 9.25 | 9.75 | 10 | 10.25 |
| LEG OPENING | 7.8 | 8.1 | 8.2 | 8.4 | 8.6 | 8.8 | 8.8 | 9.25 | 9.75 | 10 | 10.25 |
| INSEAM | 34 | 34 | 34 | 34 | 34 | 34 | 34 | 34 | 34 | 34 | 34 |
*General size chart. There will be slight variations from one model to another. Please e-mail info@trademenswares.com if you have any questions