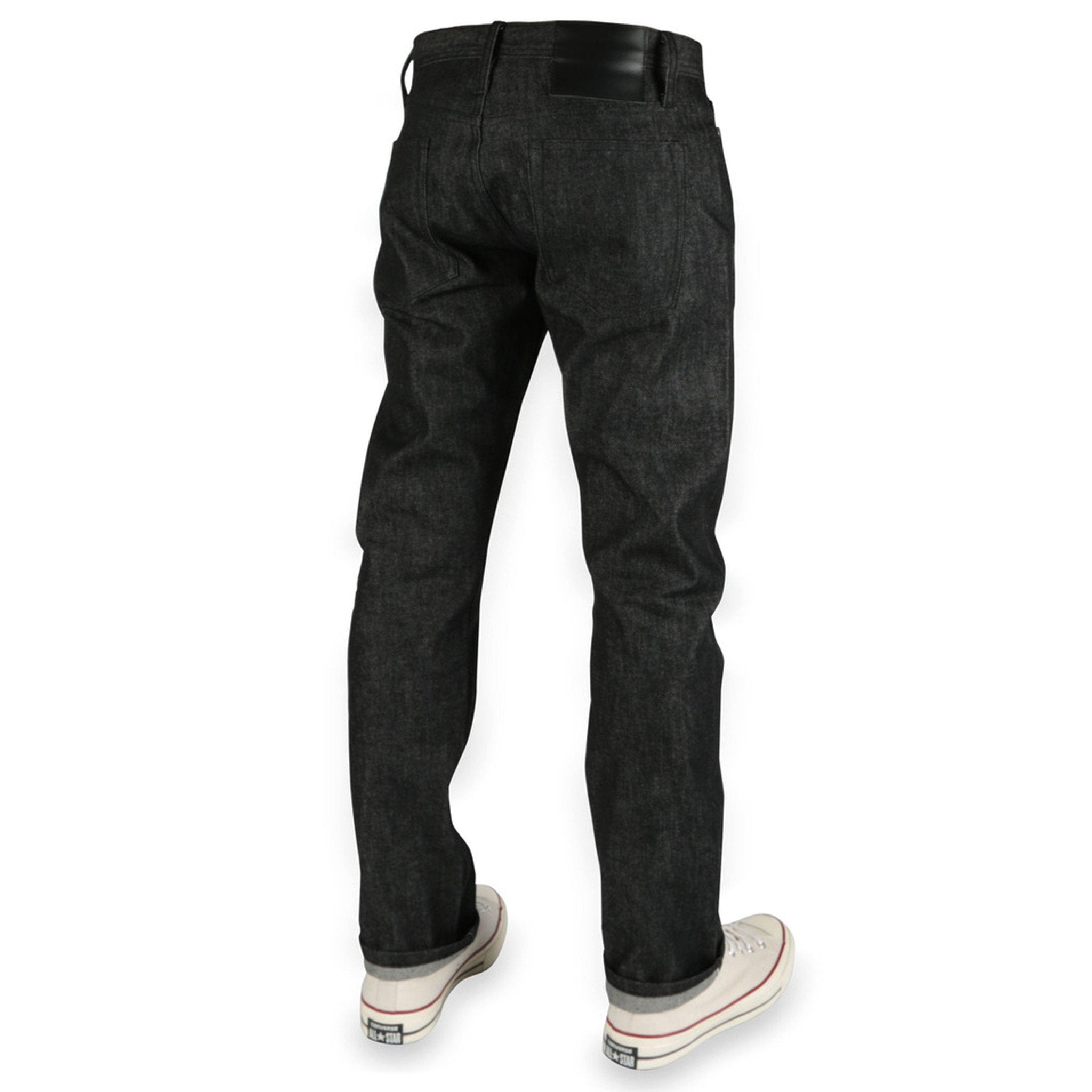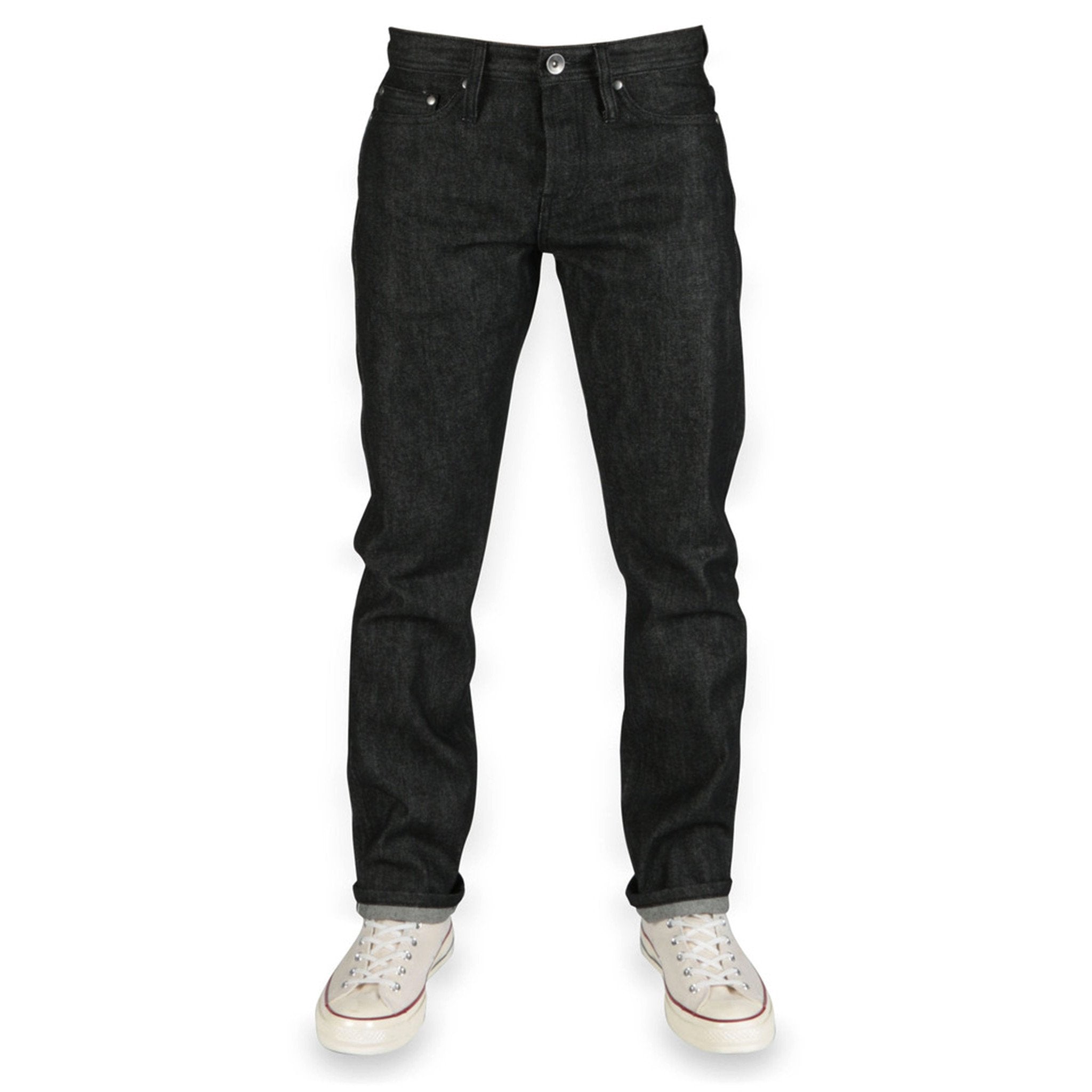 Unbranded Brand- UB244 Tapered Fit 11oz Stretch Selvedge - Black
The UB244 is our tapered fit. Roomier through the seat and thigh and tapered through the leg to a narrow leg opening. Made from 99% cotton and 1% spandex sanforized 11oz rope-dyed black selvedge raw denim. Featuring a button fly, hidden rivets, chain-stitched hem, leather patch and signature blue ear selvedge ID.
Made in Macau
Please use the measuring guide below to determine your best fit.
For detailed information on how to use the measuring guide, see this page.
| | | | | | | | | | | | | |
| --- | --- | --- | --- | --- | --- | --- | --- | --- | --- | --- | --- | --- |
| TAG SIZE | 28 | 29 | 30 | 31 | 32 | 33 | 34 | 36 | 38 | 40 | 42 | 44 |
| WAIST | 30 | 31 | 32 | 33 | 34 | 35 | 36 | 38 | 40 | 41.5 | 43 | 45 |
| FRONT RISE | 10.5 | 10.75 | 11 | 11.25 | 11.25 | 11.5 | 11.75 | 11.75 | 11.75 | 12 | 12.25 | 12.25 |
| UPPER THIGH | 11.25 | 11.5 | 11.75 | 12 | 12.25 | 12.5 | 12.75 | 13.25 | 13.5 | 14 | 14.75 | 15.25 |
| KNEE | 7.75 | 8 | 8.25 | 8.5 | 8.75 | 9 | 9.25 | 9.5 | 9.75 | 10.25 | 11 | 11.25 |
| LEG OPENING | 6.75 | 6.75 | 7 | 7.25 | 7.5 | 7.75 | 8 | 8.25 | 8.5 | 9 | 9.5 | 9.75 |
| INSEAM | 35 | 35 | 35 | 35 | 35 | 35 | 35 | 35 | 35 | 35 | 35 | 35 |
Measurements are in inches  |  A variance of +/- 0.5" is within tolerance