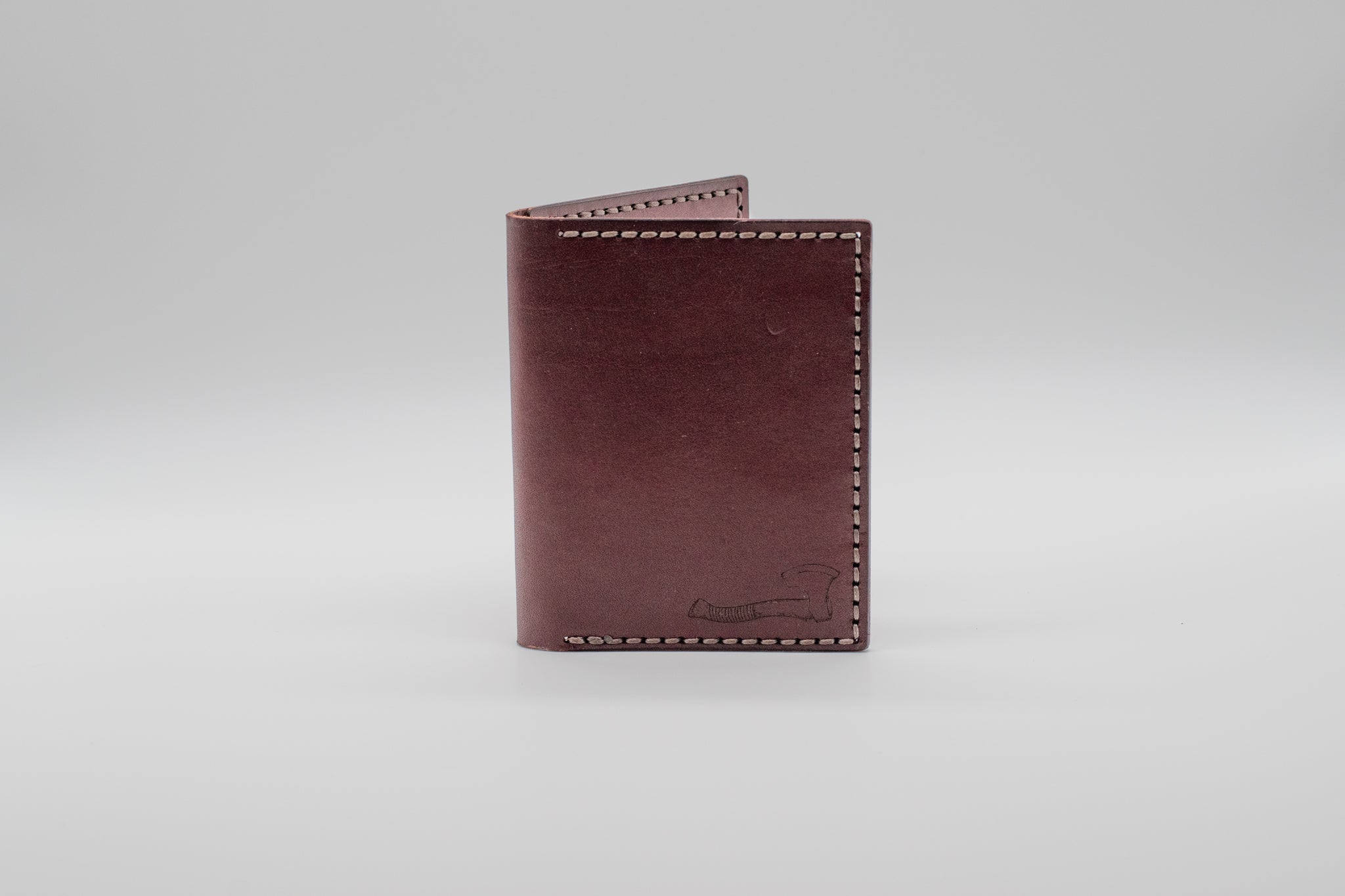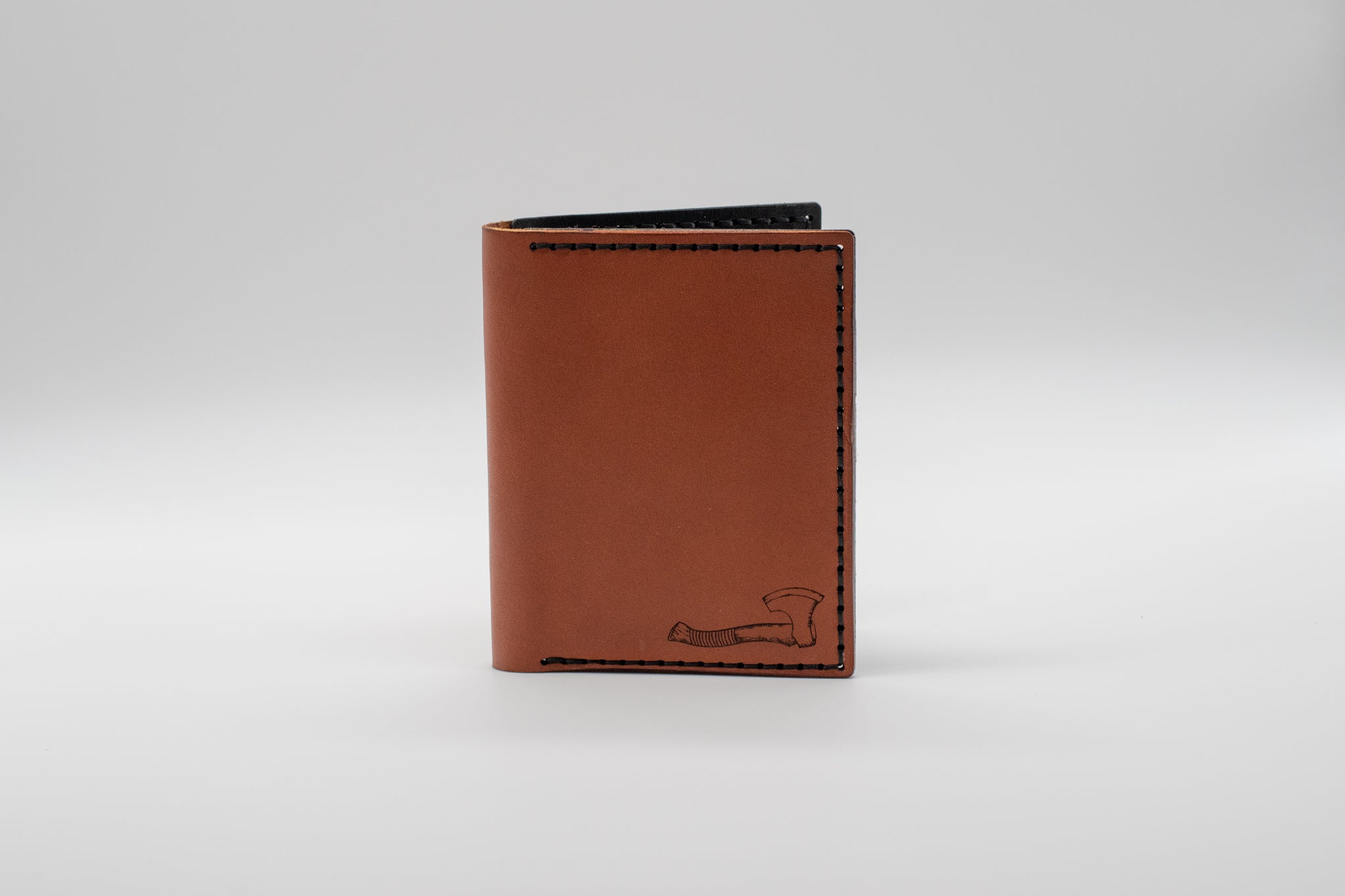 Tradesman Delta
Best Seller since release in 2019.
The Delta was designed for the person looking to slim down from a traditional bi-fold wallet, but want more than a basic card holder. It's efficient design allows for either a front or rear pocket carry. With 4 oversized card pockets and two large stash pockets you can see why we call it the Little Giant.
A portion of each sale from all TRADE Supply Co leather goods will be donated to suicide awareness and substance abuse programs for veterans of the US Military. 
All TRADE Supply Co Leather Goods are hand stitched in Oklahoma City by Military Vets using the saddle stitched method with a waxed poly cord. The saddle stitch technique has been a staple method for centuries by leather workers as it has a strong distinct durability advantage when compared to the lock stitch technique produced by machine stitching. 
 FEATURES
Four Main Card Pockets
Two Large Stash Pockets (can fit a folded bill) 
Premium English Bridle leather from Wickett & Craig 

"English" Bridle Leather is among the highest end vegetable tanned leathers in the world. Crafted in the USA, Wickett & Craig is known for quality, durability, and rich finishes. The most popular of leathers - English bridle leather is drum dyed in a range of finishes, then hot stuffed with waxes making this leather smooth and flexible with a waxy texture.

Assembled with finely-braided, Tiger waxed poly-thread

Saddle stitched for long lasting strength and quality
Handmade in Oklahoma City, OK (USA)
DIMENSIONS* (Folded // /Empty)
2 1/4" Wide
4" Tall
1/4" Thick 
* All items are hand sewn and assembled, dimensions may vary slightly from wallet to wallet.