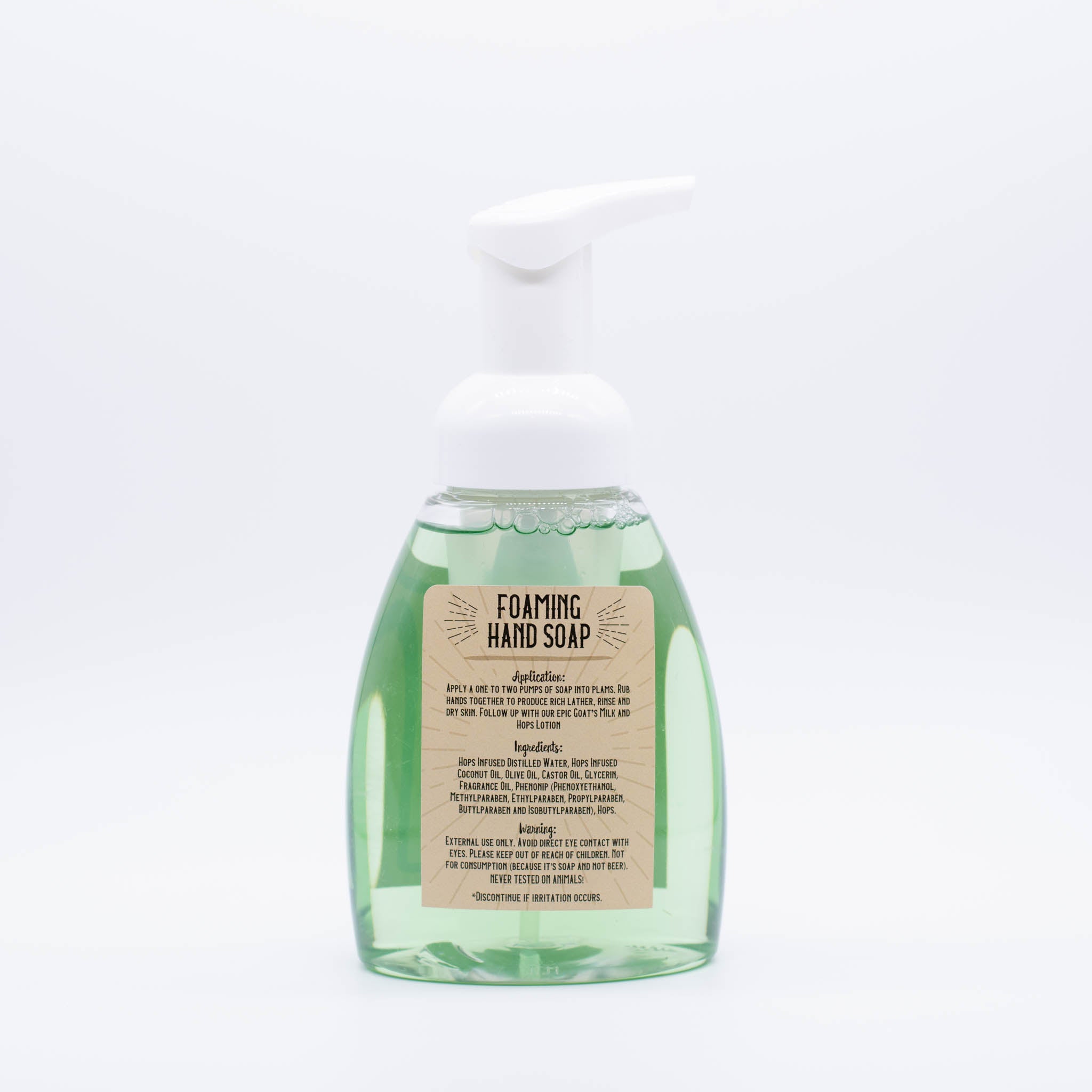 Juniper Porter Foaming Hand Soap
Add a touch of class and rugged sophistication to every sink in your house. Each 8oz bottle is packed full of hand cleaning goodness. The luxurious lather leaves you feeling clean and the hops infusion makes sure your mitts stay moisturized. 
The complex mixture of juniper berries and cedar in our Juniper Porter Collection will lift your spirits by bringing a blast of fresh mountain air to your everyday life.