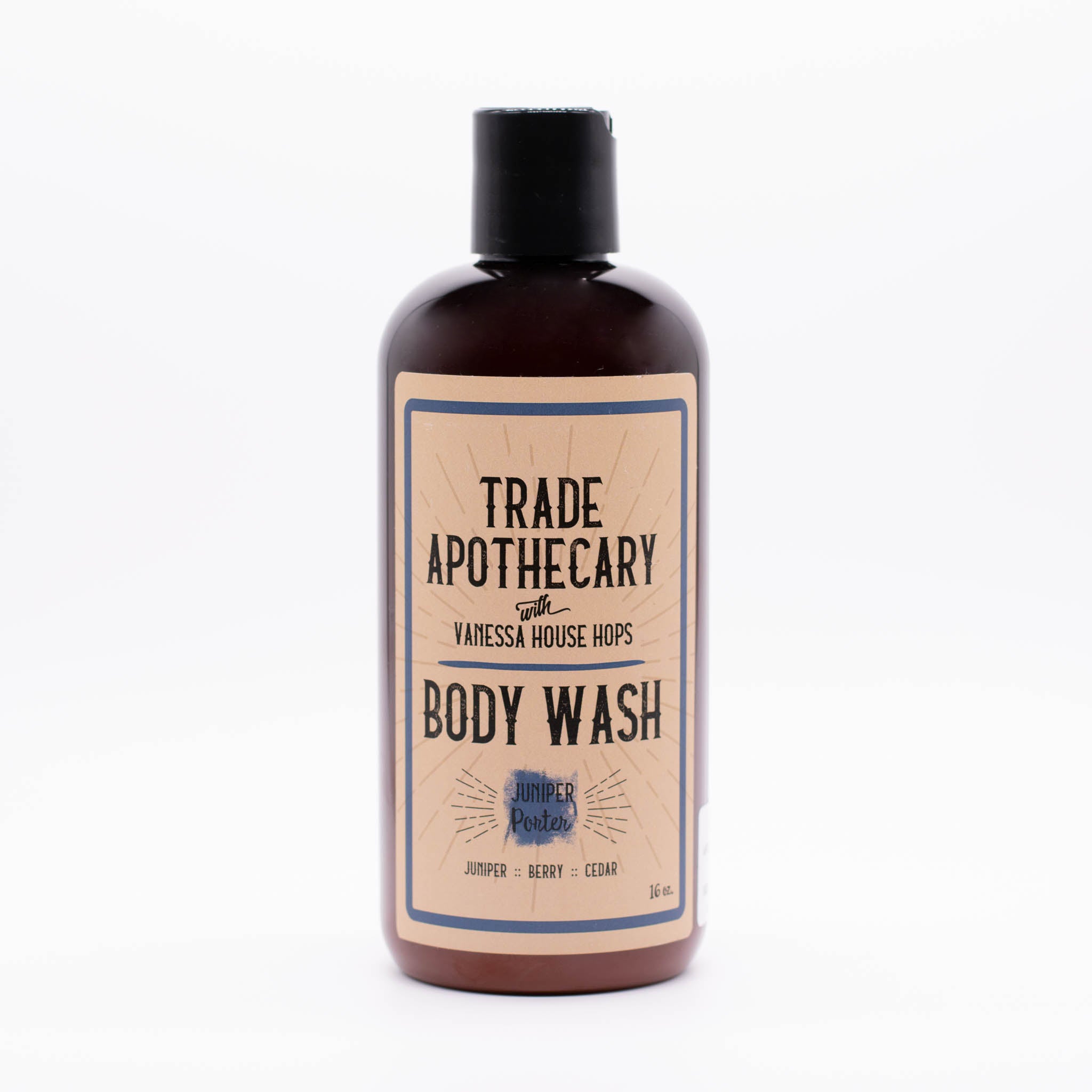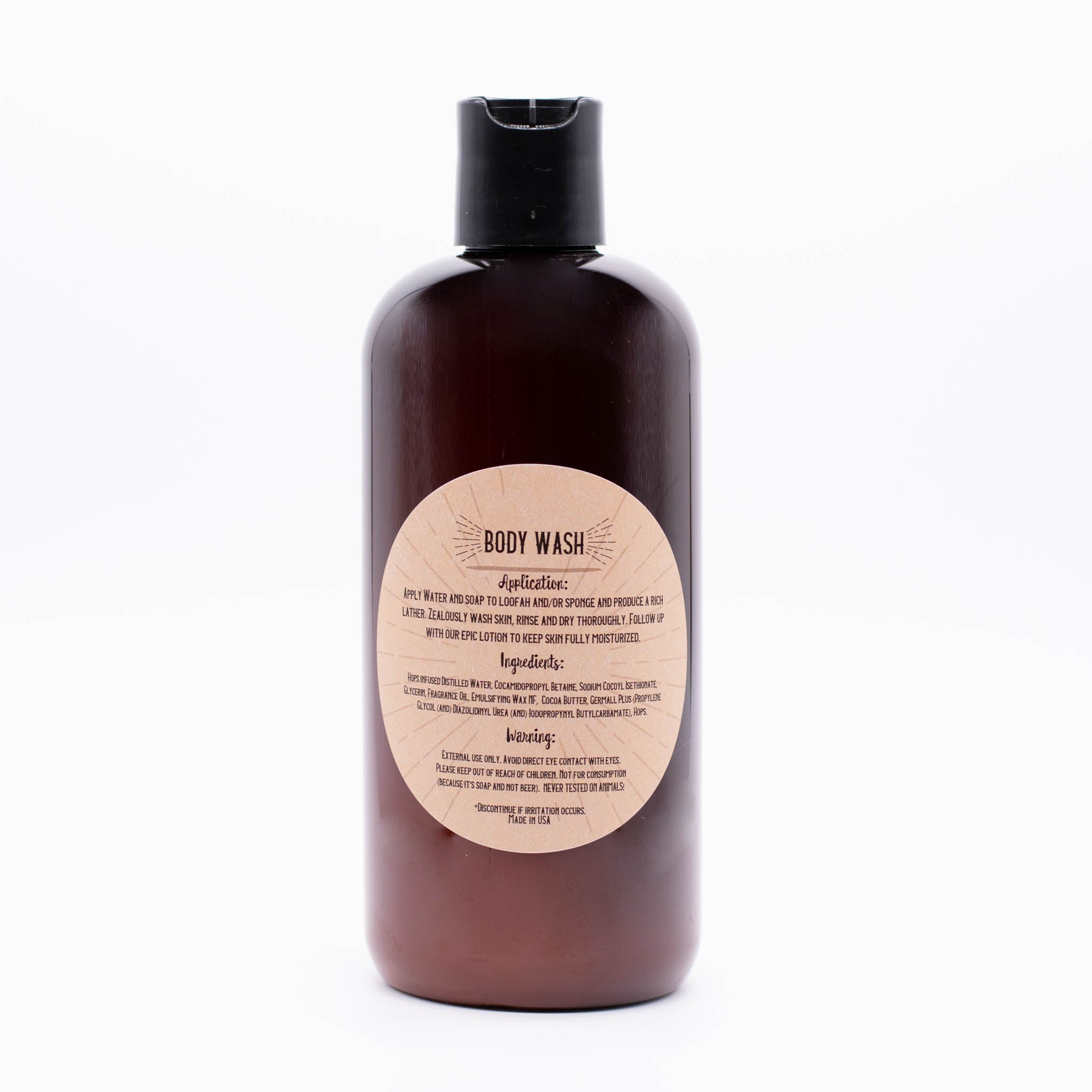 Juniper Porter Body Wash
TRADE Apothecary Body Wash is hand made in small batches using only the highest quality ingredients. We use spent hops from our friends at Vannessa House Beer Co to make a body wash with an luxurious lather that moisturizes as it cleans. 

The complex mixture of juniper berries and cedar in our Juniper Porter Collection will lift your spirits by bringing a blast of fresh mountain air to your everyday life.

16 oz Bottle