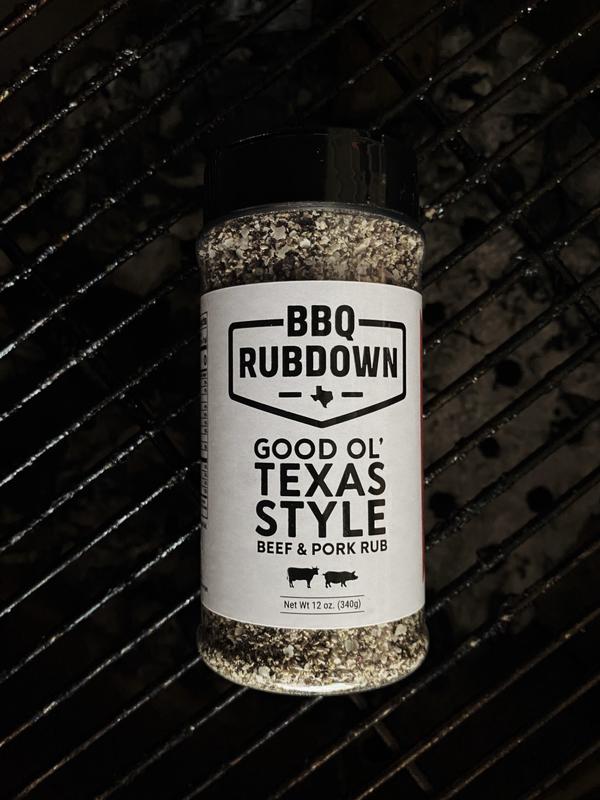 BBQ Rubdown -Good Ol' Texas Style Beef & Pork Rub
This Texas Style Beef & Pork Rub is an incredible combination of spices and textures that delivers big Texas style flavor, just like the pros. The is one of BBQ Rubdown's most versatile blends that's guaranteed to impress the judges whether it's in competition, your next backyard BBQ, or a the dinner table. Remember to always wait at least 10 before adding your meat to the grill after applying.
Perfect for brisket, ribs, burgers, roast, steaks, chops, pork butt, or any other meat that you wanna perfect!
Gluten free.
Each bottle has a smudge-proof and waterproof label. This makes em easy to clean as we know y'all get messy at times!
14.5 oz bottle