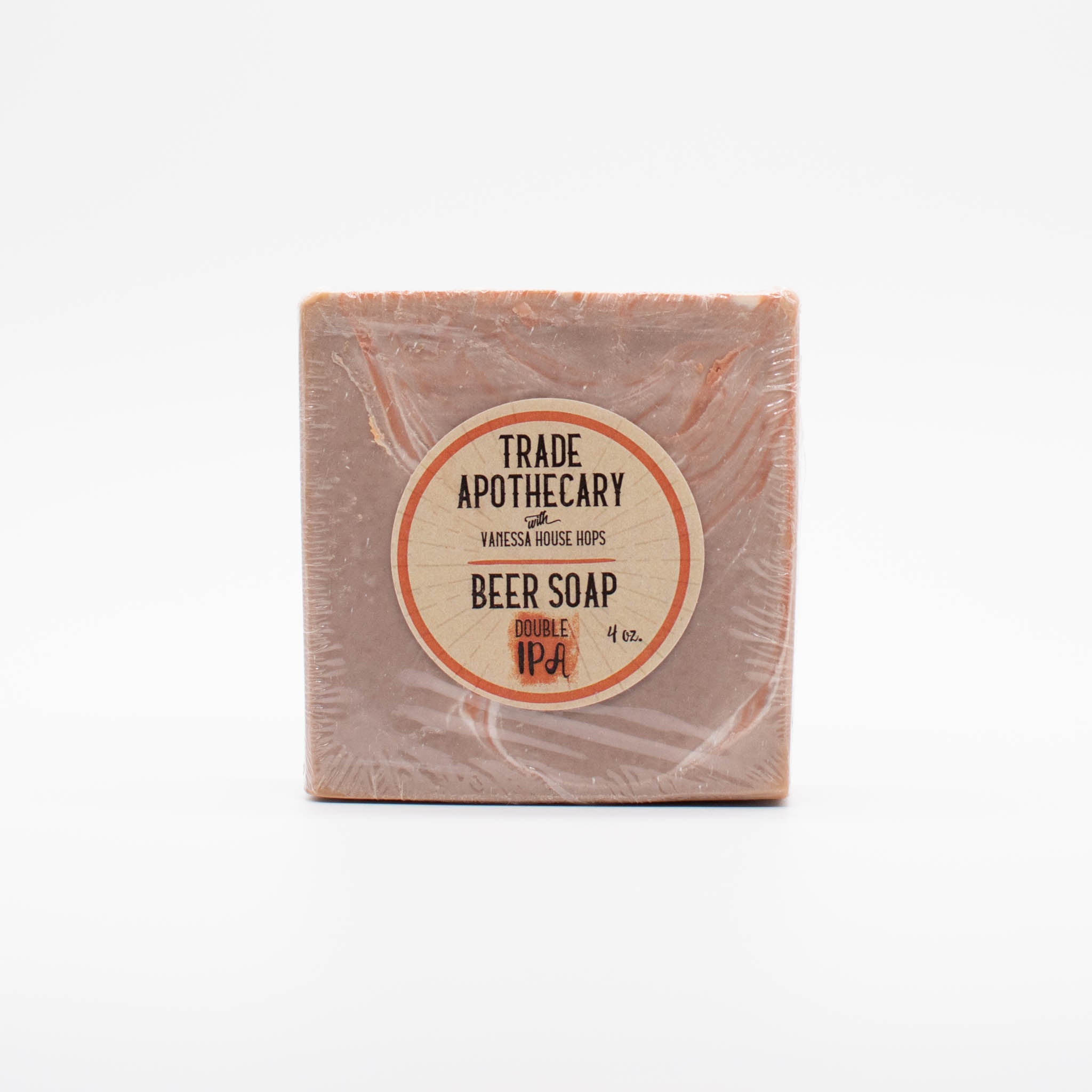 Double IPA Hops and Goat Milk Soap Bar
We put the utmost care in the crafting of our TRADE Apothecary Hops and Goat Milk Soap, each bar takes over three weeks to brew! Chock full of all-natural wholesome ingredients this soap will leave your skin lightly exfoliated and moisturized. Follow up with our epic Hops and Goats Milk Lotion for the ultimate skin treatment.
The Double IPA collection is a smooth mix of pipe tobacco and vanilla with just a hint of grapefruit to complete your signature scent.
* Bars are approximately 6oz. Every bar is hand poured, sizes and weight will vary slightly. Each batch is micro-manufactured, so colors may vary from batch to batch.
Ingredients: Coconut Oil, Hand Rendered Lard & Tallow, Rice Bran Oil, Lye, Goat Milk, Distilled Water, Hops Fragrance Oil, Cocoa Butter, Castor Oil, Salt, Sugar, Kaolin Clay, Activated Charcoal, Zinc Oxide, Micas, Oxides

NEVER TESTED ON ANIMALS. 
Discontinue if irritation occurs.